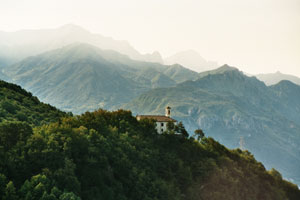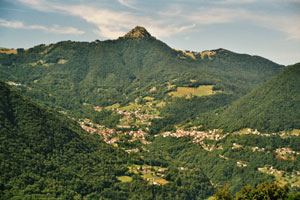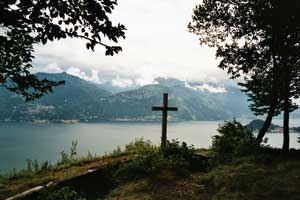 Lake Como - When to Go:
Lake Como is a popular weekend destination for people from Milan so the weekdays may be less crowded. July and August are the most crowded months. Spring and Fall are the best times to visit as it is less crowded and the weather is usually pleasant. During the winter, some services may be closed, but you can ski in the mountains nearby.


Lake Como Festivals:
The Sagra di San Giovanni is celebrated the last weekend of June in the town of Como with folk arts and fireworks and in Ossuccio with a festival, boat procession, and boat race. The Palio del Baradello, a historical re-enactment, is the first week of September. Also in September is a traditional rowing race, Palio Remiero del Lario. There are music festivals around the lake in spring and fall, gastronomic festivals in fall, and drama from January - April.


Lake Como Attractions:
Bellagio, known as the pearl of the lake, is in a beautiful setting and has many nice villas. It is easy to get to by ferry from other cities on the lake. The walled town of Como has a good historic center and lively squares with nice cafes. There are several walking paths near town. Como makes a good base if you're traveling by train. From Como you can take the funicular to the village of Brunate, 720m above Como, for hiking trails and beautiful views of the lake and the Alps.
Villa d'Este, in the village of Cernobbio on the west coast, is the most famous of Lake Como's villas. The villa is now a luxury hotel on a wooded peninsula. Each of its 161 rooms is unique.
Menaggio, against the mountains, is a lively resort with a lakeside promenade. Menaggio is popular with outdoor enthusiasts for walking or hiking, swimming, windsurfing, and rock climbing.
Villa Carlotta, south of Menaggio, has beautiful gardens. You can tour the inside with its original 18th century furniture and art works.
Villa del Balbianello, in the village of Lenno, is also worth a visit and has some unusual treasures. The villa was used as a set for one of the Star Wars movies. The fishing village of Varenna has picturesque narrow alleyways and streets below a castle and a lakeside walking path.

Outdoor Activities
Biking, mountain biking, hiking, boating, paragliding and windsurfing. In the winter, you can ski in the nearby mountains.
Cruises - there are some interesting cruises around the lake on commercial boats, mainly on weekends in the summer season.
Camping - there are a number of campsites around the lake.